General Data Protection Regulation (GDPR)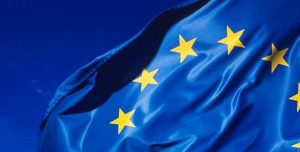 GDPR – Are you ready? The new regulations have been introduced by the European Union and will be enforced on 25th May 2018. The regulations are designed to help protect sensitive customer data and information and prevent any such information falling in to the wrong hands and potentially lead to data theft or identity fraud. Here we will try to offer some useful advice to help you become compliant, as well as introduce some useful products and services to compliment your policy.
Where to find information?
The Information Commissioners Office (ICO) have prepared a set of useful guides and documents to help. Please refer to the following links for further details:
The above information is a good start in ensuring your organisation is compliant and we have produced a Policy Template for you to download free of charge.
Don't want to do the process yourself? We can help, we charge an initial setup fee of £500 to provide the relevant compliance and then a quarterly subscription of £250 for compliance audits. Contact us for more information.
You can also complement your system security and prevent identity theft and data loss by using our comprehensive security tools. Encrypted Email in particular is a robust solution to ensure your emails cannot be intercepted or compromised by attackers. Standard email systems send messages using an insecure method, there is a chance that emails may be intercepted, read, and compromised by an unauthorised person. When emails are sent using the Encrypted Email service they are protected by robust security features and can only be opened by the intended recipient, we have found this particularly useful for organisations dealing with financial transactions such as Conveyancing or business transactions. The service is only £8.33 per month for each mailbox, and is available to buy on line from the shop or please call us on 0239 307 1323 for further information.
We have a range of products available to prevent data and identity theft, as well as virus and ransomware protection, just follow the link to the shop or give us a call.